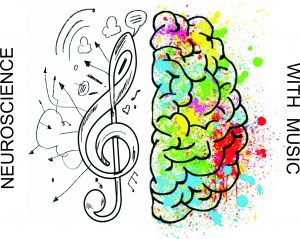 Neuroscience with Music
The team of academus GmbH was proud to announce the start of the series of International Symposiums on Neuroscience with Music (NSM) in 2019 – a groundbreaking meeting of science, technology and culture. At this intimate-scale scientific and artistic symposium, we bring together leading researchers, commercial players and artists to start new conversations about role of acoustic methodologies and in particular music as a therapeutic and curative mean in the field of neurosciences. By going beyond established formats, we challenge the boundaries of neuroscience and music, we share and shape trends, approaches and applications.
The first NSM took take place in one of the best-fitting Berlin venues the so-called "Umweltforum", a (former) church that now is a state-of-the-art event location, equipped with the organ and chosen with the consideration of all the specialty of the addressed topics.
Allowing for inspiring and energising interactions, academus creates this event, fulfilled with lectures, live experiments, performances, discussions and a networking buffet. Music will play a key role in advancing our understanding of neuroscience from clinical, cognitive, social and psychological stances. Professional musicians will also give a special concert tailored to the NSM symposium.
The basic idea for the International Symposium on Neuroscience with Music came from the Russian experts Prof. Vsevolod Shurkhai – neurosurgeon and research scholar specializing in cancer research, Prof. Ekaterina Melnikova – internationally renowned organist and composer, as well as from highly-experienced psycho-therapist – Dr. Yana Larionova. Joining the team of experts is Ms. Maria Kaplan – singer and therapist with a special interest in the spiritual and healing potential of Aramaic songs. We also intensively invite other guests to contribute from aesthetic, entrepreneurial and medical points of view, aiming to welcome clinical specialists, academic researchers, commercial representatives in music and medical (rehabilitation) business and of course those, who simply have fascination for the topic. We would like to inspire them all to investigate the methods of music therapies and technologies used in clinical neuroscience, neuropsychology, psychophysiology, social neuroscience and more; and further on to bring our common findings to the practical use for the good of the people.
The NSM is intended to start an annual series of events in this field of knowledge, and it widens the portfolio of academus' events towards opening new and still unexplored mindsets and innovative technologies.